Welcome to Shadow Technical
Dive Training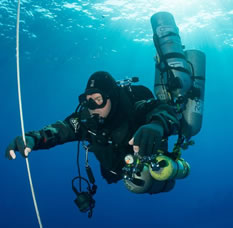 Shadow Technicals mission is to provide a high quality personal service to its clients. Whether this is via training or from guided dives, YOU are our focus. Groups are kept small and personal for guided dives and courses, which gives you the attention you deserve. Our passion is Technical diving but you don't need to be a techie to benefit from our training or guiding.
With feedback from your dive, whether it be a simple debrief or via video footage, we can help you achieve your diving goals. Better trim? Propulsion or Buoyancy? Cylinder handling or rescue skills etc. We will provide helpful advice and bespoke coaching of techniques to give you reassurance and confidence in your abilities.
At Shadow Technical we put YOU first, we offer full facilities to cover all your requirements, from Open Water diver to Research Expeditions, Trimix OC or CCr. Allow us to make your trip more than memorable.
People before profit