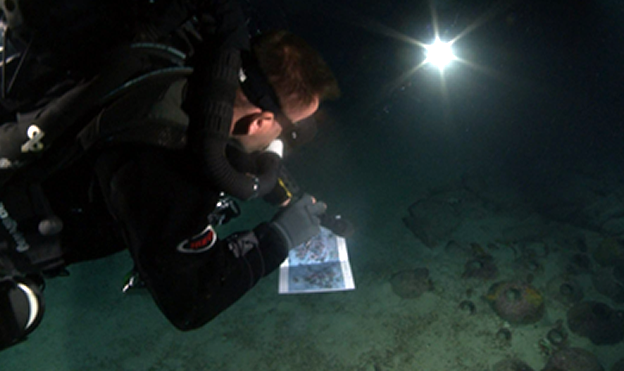 September 2016 was a very special time for the Shadow Team, the opportunity to be the first divers on any wreck is always an honour but when the wreck is nearly 2700 years old it is the opportunity of a lifetime !!!
The team from the department of Classics & Archaeology at the University of Malta, led by Dr Timmy Gambin, estimated that this wreck sank in 675 BC.
The photo above shows Steve using a laminated picture of the site to check that all retrieval items have been tagged correctly.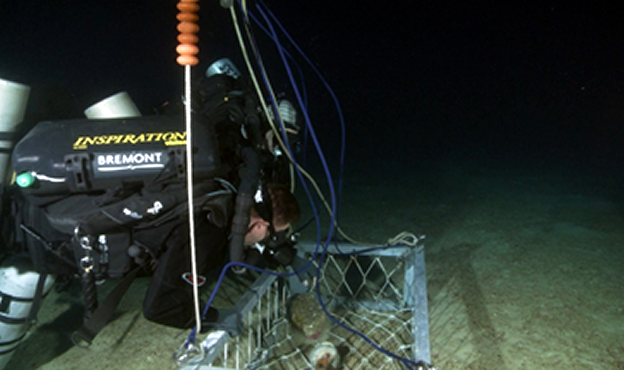 Above, Steve & Timmy gently place a wine jug and a milling stone in the retrieval cage.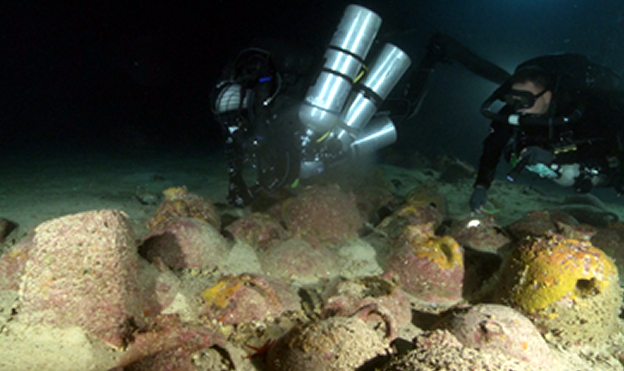 Above, Dr Timmy Gambin inspects the wreck site whilst Steve prepares the identification tags.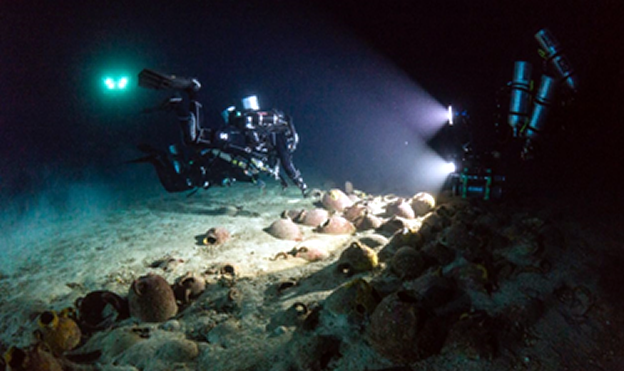 Above, Steve & Timmy on their way back to the wreckfrom the retrieval cage, under the watchful eye of the Triton submarine in the background and GianMichele (Cameraman) to the right.
Working at a depth of 110 metres the team are limited by their decompression obligation, the dives were in excess of 3 hours each.
2016 Expedition Team:
Dr Timmy Gambin, Robert Forace, John Wood, Arthur Castillo, Kari Hyttinen, Immi Wallen, Gianmichele Iaria, Paul Toomer, Dave Gration and Steve Wilkinson.
September 2017 will see the return of the team to excavate and retrieve further items from this unique wreck site.